Description
Diamond 5 Watt LED Rechargeable Torch is fully automatic torch that has ultra wide beam which gives a very bright spot light in a high range of 2.0 KM.
LED is one of the great inventions of the past 20 years. LED turns out to be the best companion to explore the darkest corners or places. This 5 Watt LED Flashlight is designed in a best way to provide you a wide range of about 2000m approx. Once you charge this torch fully it won't get drained early as it has power to last for about 20 hours which is more than the use.
| Model Name | Diamond 5 Watt LED Rechargeable Torch |
| --- | --- |
| Model Number | DT-5W |
| LED | 5 Watt Ultra Bright Long Range LED |
| Spot Light Range | 2000 Meters (2.0 KM) |
| LED Life | 100,000 Hours |
| Transformer | 9.0.9 750mAh |
| Battery | 6v 4500mAh Dry Battery (Maintenance Free) |
| Charging Period | 10 Hours For Full Recharge |
| Battery Backup | 20 Hours After Fully Charged |
| Battery Recycles | 500 Times |
| Self Discharge | 3 Months (Protection Period) |
| Circuit Guarantee | 12 Months |
| Battery Guarantee | 6 Months |
We always look for more battery resistant devices and this 2 km range torch will never leave you in dissatisfaction.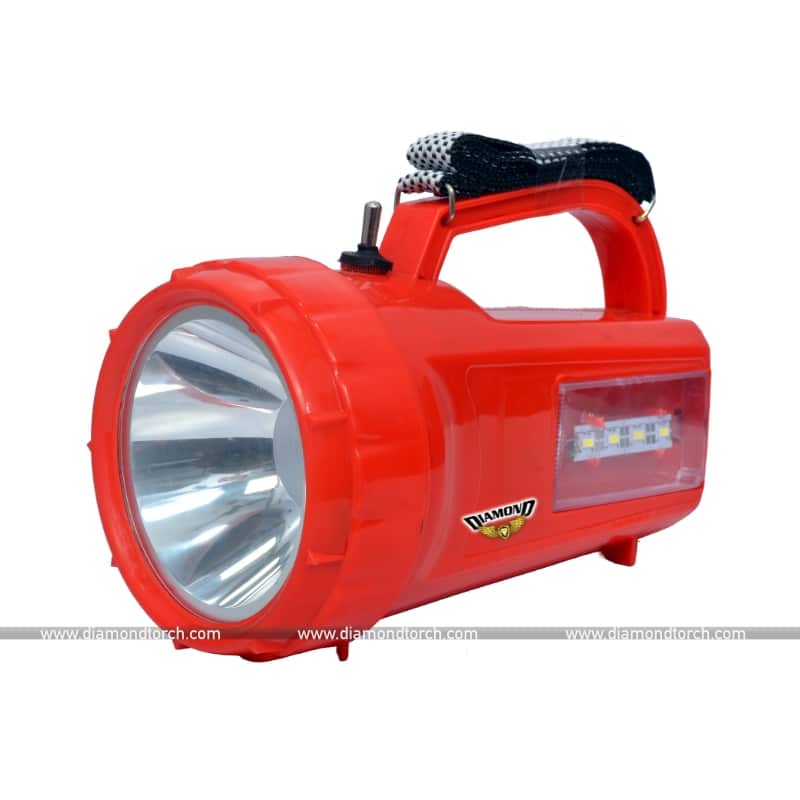 High Intensity & White Day Light System
It has got high intensity and white day light system. For general lighting applications, white light is considered over blue to achieve the target colour. In this phosphorus is used. It is easy to replace and you can adjust as per your requirements.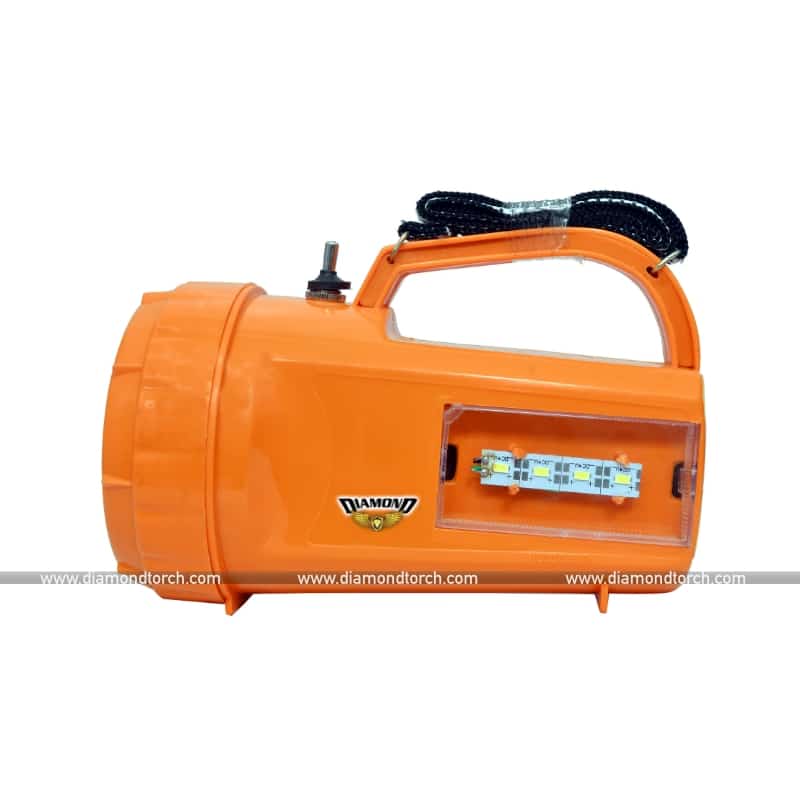 Design
It is designed in such a way that you can switch the lights from dim to high just as you want and it is powerful enough for person who needs it for the out door purpose. The adjustable beams and the long lasting batteries that do not leave you in dark for up to long hours. It is the best quality anyone can look for and you can also use it for handy purpose in your home as well.
Diamond 5 Watt LED Flashlight is considered as one of the best and trustworthy by all buyers. You can go through the testimonials and reviews which is provided by Genuine Buyers.
Terms & Conditions:
Customer has to pay only postal charges upto Vadodara, Gujarat (to & from) in case of repairing
Any breakage due to rough handling is not covered in Guarantee