Description
Diamond 10 Watt LED Rechargeable Torch is fully automatic and waterproof torch that has ultra wide beam which gives bright focus covering range of about 3 km (3000m). This torch is also called as Diamond 10 Watt Cree High Power LED Torch & Diamond 3 KM Range Torch.
This is a long range where our high powered 10 Watt Cree LED torch Light travels. It has a capacity of 18 hours continuous working once you have charged the torch fully. It's a splash proof torch that will repel the splashes of water or light water. It is splash resistant which will let you use your battery care free and is light weight in use that makes it easy to carry with no burden of heaviness while you travel or work long distances.
| Model Name | Diamond 10 Watt LED Rechargeable Torch |
| --- | --- |
| Model Number | DT-10W |
| LED | 10 Watt Ultra Bright Long Range LED |
| Spot Light Range | 3000 Meters (3.0 KM) |
| LED Life | 100,000 Hours |
| Transformer | 9.0.9 750mAh |
| Battery | 6v 5000mAh Dry Battery (Maintenance Free) |
| Charging Period | 10 Hours For Full Recharge |
| Battery Backup | 18 Hours After Fully Charged |
| Battery Recycles | 600 Times |
| Self Discharge | 3 Months (Protection Period) |
| Circuit Guarantee | 12 Months |
| Battery Guarantee | 6 Months |
Automatic Cut Off System
Diamond 10 Watt 3 KM Range RechargeableTorch has a feature of automatic cut off charging when fully charged. This torch has been designed with great innovation and with the better use of technology.
High Intensity
It has got high intensity and white day light system. For general lighting applications, white light is considered over blue to achieve the target colour. In this phosphorus is used. It is easy to replace and you can adjust as per your requirements.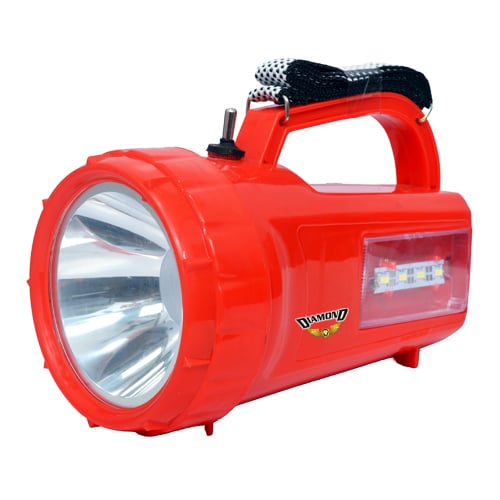 Design
Diamond 3 KM Range Torch is powerful enough for person who need it for the outdoor purpose. It has the long lasting batteries that do not leave you in dark for upto 18 hours. It is the best quality anyone can look for. It can also be used for handy purpose in your home as well.
Side Lamp
Diamond 10 LED Flashlight comes with Side LED Chip Lamp which covers almost 15*15 room areas for any indoor activities.
Easy To Use
The benefits of using this torch is you don't have to focus on repairing or solving minor problems just as you do in other electronic products. It's the best one and easy to use. It will not let your work interrupt In between while you are working with this torch. The features designed are latest and of best quality.
Our every model of the torch is advanced and carries latest features which is rare to find in any other torches. Diamond 10 Watt Cree LED Flashlight is considered as one of the best and trustworthy by all buyers. You can go through the testimonials and reviews which is provided by Genuine Buyers.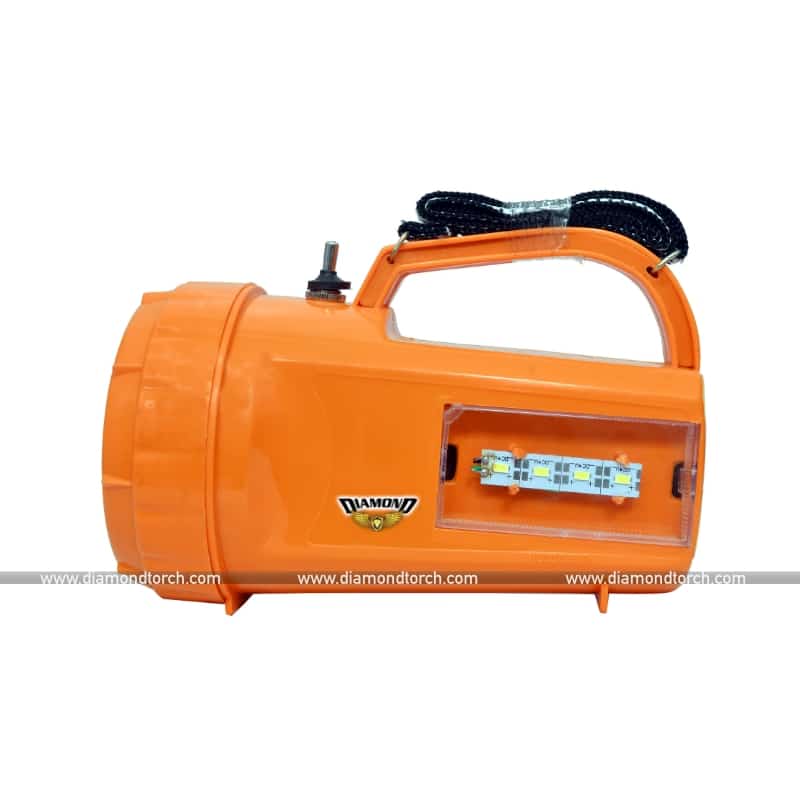 Terms & Conditions:
Customer has to pay only postal charges upto Vadodara, Gujarat (to & from) in case of repairing
Any breakage due to rough handling is not covered in Guarantee